MedNet Medical Service
MedNet was founded in 2017 and has been served more than 20 countries Mandarin speaking people via telemedicine of medical consultation so that MedNet becomes biggest international medical consultation platform in Taiwan.
As a leading edge telemedicine service in Taiwan, we search for high-quality medical inquiry service so that our Mandarin speaking clients will not be confused by their medical problems. Also we focus on Person-Centered health service and health promotion via telemedicine by technology to help improving our clients' health and let our excellent Taiwan medical service to be well known by people around the globe.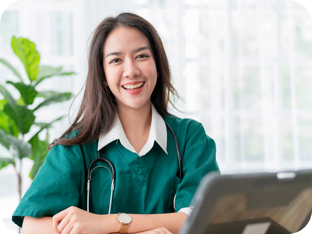 Specialty areas
健檢報告解說
Health check report explanation
大腸直腸外科
Colorectal surgery
重症醫學科
Critical Care Medicine
高齡醫學科
Geriatrics and Gerontology
血液腫瘤
Hematology and Oncology
新陳代謝科
Metabolism and Endocrinology
婦產科
Obstetrics and Gynecology
復健科
Rehabilitation Medicine
口腔顎面外科
Oral and Maxillofacial surgery
Medical treatment in Taiwan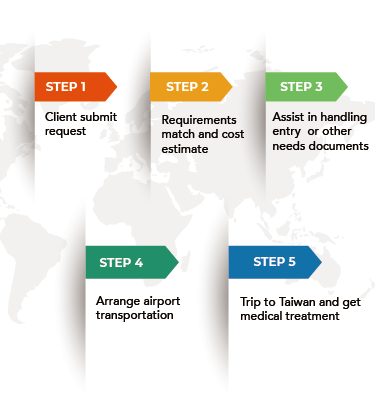 Why Taiwan is best choice?

Taiwan own advanced medical technology skills and professional medical team but medical cost is cheaper than other countries as you know medical cost in US or other countries is 10 times up or more than in Taiwan. It's your best choice to come to Taiwan for medical treatment since it's affordable for you. Also there are many beautiful tourist attractions waiting for you to discover and enjoy it.
Medical tourism-Health check up
The Health check up service in Taiwan is well known around the globe by its' advanced medical facilities and professional health care team. Our medical facilities offer functional medical checkup, high resolution MRI, High-resolution computed tomography, and precision medicine.

As a leading edge digital health service platform in Taiwan, we cooperate with more than 200+ medical facilities offering customized health check up package including arranging health check ups, health management, and medical consultation online after receving health checkup report.

customized packages
Health Management Plan
200+  medical institutions cooperated